I just want to say "Thank You" for visiting my site. Please make sure to join the community by adding your picture! I look forward to getting to know you better! Thanks for visiting!
"Courage doesn't mean you don't get afraid. Courage means you don't let fear stop you.
Bethany Hamilton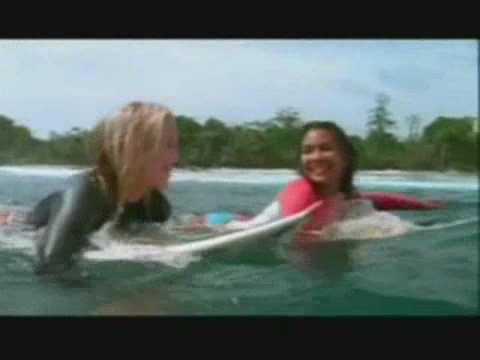 Wow! Can you visualize what your life would be life if you didn't let fear stop you?
Where would you live?
What career would you pursue? What dream would you follow?
Bethany Hamilton's story is familiar to many. I remember hearing about her accident on national news.
However, it wasn't until a few months ago that I was truly impacted by her story.
Her incredible faith, sheer determination, and will to face fear head on has encouraged and challenged my life.
Have you ever said, "God, why me?" Well Bethany's response to her circumstances, was "I can't change it, That was God's plan for my life and I'm going to go with it."
She really is a jewel and true source of inspiration!
Here Is Her Story:
(found on http://en.wikipedia.org/wiki/Bethany_Hamilton)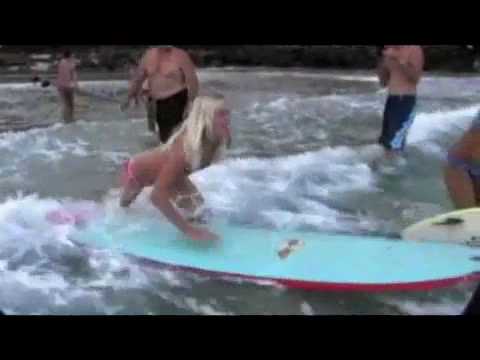 On October 31 2003, Hamilton went for a morning surf along Tunnels Beach, Kauai with friend Alana Blanchard, and Blanchard's father and brother.
Around 7:30 a.m., she was lying sideways on her surfboard with her left arm dangling in the water, when a 14ft tiger shark attacked her, ripping her left arm off just below the shoulder.
If the shark had bitten two inches further in, the attack would have been fatal. Hamilton had lost almost 60% of her blood that morning.
Her friends helped paddle her back to shore, and fashioned a tourniquet out of a surfboard leash around what was left of her arm before rushing her to Wilcox Memorial Hospital.
Her dad was supposed to have a knee surgery that morning but she took his place in the operating room. She then spent six more days in recovery at the hospital.
Despite the trauma of the incident, Hamilton was determined to return to surfing. Just three weeks after the incident, she returned to her board and went surfing again.
Initially, she adopted a custom-made board that was longer and slightly thicker which made it easier to paddle.
She has observed that she has to kick a lot more to make up for the loss of her left arm. After teaching herself to surf with one arm, she has again begun surfing competitively.
She is now back to using competitive performance short-boards again.
In July 2004 Hamilton won the ESPY Award for Best Comeback Athlete of the Year. She was presented with a special courage award at the 2004 Teen Choice Awards.
In 2005, with one arm, Hamilton took 1st place in the NSSA National Championships, a goal she had been trying to achieve since before the shark attack.
In 2008, she began competing full-time on the Association of Surfing Professionals (ASP) World Qualifying Series (WQS).
In her first competition against many of the world's best women surfers, she finished 3rd.
Since the attack, Hamilton has appeared on 20/20, Good Morning America, Inside Edition, The Oprah Winfrey Show, The Ellen DeGeneres Show, The Tonight Show, and Are you smarter than a fifth grader as well as in People, and Time'.
To find out more about Bethany you can order her book: Soul Surfer: A True Story of Faith, Family, and Fighting to Get Back on the Board  by Bethany with Sheryl Berk and 'Rick Bundschuh'.
"People I don't even know come up to me. I guess they see me as a symbol of courage and inspiration. One thing hasn't changed and that's how I feel when I'm riding a wave. It's like, here I am. I'm still here." -Bethany Hamilton
6 people like this post.